*Name: Trash
Age: 14
Loc: Scotland
Gender: Female
Sexual Preferance: Straight
1. List at least 10 bands you listen to: My Chemical Romance, Glassjaw, Rx Bandits, Yeah Yeah Yeahs, The Aquabats, Catch 22, Throwdown, Less Than Jake, The Used,
2. List 5 books that you like: Cut by Patricia McCormick, and most Stephen King and Dave Pelzer
3. List 5 of your favorite movies: Interview With A Vampire, Notting Hill, Finding Nemo, Ocean's Eleven, Baseketball
4. Last show you've been to: Fallout Boy
5. One INTERESTING fact about you: I can put my legs behind my head
6. *****WHY IS YOU NAME SO HOT?
Cause it's me and my mates nicknames. Junkie&Trash, and mates mean most to me.
7. On a scale of 1 to 10 how do you rate yourself: 9..=\
8. Why should you be accepted?: Cause i have a hotname? =P
9. Promote us to one community [link]: __rawrlayouts
10. Post at least 3 pictures of your face and 1 of you body....we want to make sure your hot.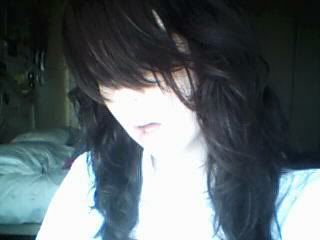 Curly Hair
Straight Hair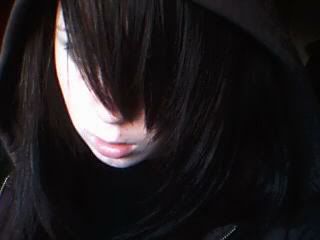 Dark thingy..y'know =\
I have no body photos, but I'll post one up as soon as possible =)
xx